A fresh perspective from someone who has walked the path.
---
With more than 20 years of experience with all levels of people management, across multiple industries, Shanelle Moloney provides insight into current issues for women in the workplace and a fresh perspective on diversity as well as pragmatic solutions for today's people management challenges.
---
Discuss availability

---
Meet Shanelle
Shanelle Moloney has spent her career in Senior Executive corporate services and human resources roles, the most recent of which was with an ASX200 organisation.
Shanelle has over 20 years' HR experience, 15 of which have been serving on senior leadership teams in Australian and Asia Pacific businesses across a range of industries. Her proven consulting specialties include career, and interview optimisation coaching as well as leadership development solutions and executive coaching. She is passionate about the recognition of leadership as a learned skill that requires the right resource investment, and has spent much of her career specialising in this area.
Throughout her career Shanelle has been responsible for the development and execution of group wide people and development strategies as a human resources executive, in addition to her corporate services portfolio experience managing functions such as project governance, procurement and building services, and continuous improvement, six sigma functions.
Her broad commercial and leadership background ensures she is effective at strategy facilitation, as well as coaching and developing a variety of leaders at all levels of an organisation, from all technical disciplines.
Shanelle's qualifications include a Bachelor of Business from the Queensland University of Technology (QUT), an MBA from Deakin University in Victoria, a Diploma of Executive Coaching from the Australian Institute of Executive Coaches (AIEC) and is a certified DISC accredited administrator and facilitator.
She has appeared as an industry expert in publications such as AHRI's HRM magazine, HRD Magazine's '2013 Who's Who of HR List', Human Capital Magazine, Shortlist.net and most recently was invited to present at the 2014 AHRI National Convention in Melbourne. She is a member of the Australian Human Resources Institute (AHRI) and the International Coaching Federation (ICF).
Shanelle is the Managing Director of Moloney Consulting, providing career and interview optimisation coaching and leadership development services so that many other organisations and leaders can avail themselves of her depth of experience.
MEC is proud to have worked with organisations such as Origin, QIC, DTC, Budget Direct, Auto & General, REIQ, Cover-More Group, AHRI and U&U Recruitment Partners in the provision of HR consulting services, strategy facilitation, career clarity coaching, leadership development, DISC profiling and Strengths finder tools, and executive/career coaching solutions.
Strengths Optimisation: The Female Leader's Formula for Success
Our whole careers we have been told what our weaknesses are, the importance of fixing them and how we need to be different to fit the model the business requires. Instead, it is time you understand your strengths and why they provide greater leverage for enhancing personal effectiveness and advancing your career.
Why we've got the solutions to workplace gender diversity wrong
As long as we continue to work on solutions to the symptom of 'lacking gender diversity' in the workplace and in senior roles we will continue to fail to fix the true problem. The way we work has changed. This workshop helps managers understand the need to create innovative solutions for the parenting experience, unique challenges in succession planning for women, and how to retain women in organisations.
Are your leadership development strategies agile enough for today's changing organisation?
Today's business leaders are in a constant state of change and transition. Embrace the individualism of the next generation of leaders with these agile leadership development strategies for success in your organisation.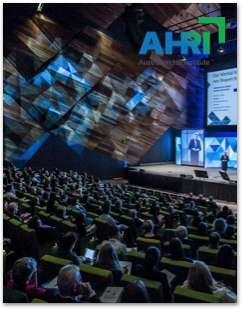 SPEAKER - AHRI NATIONAL CONVENTION 2014
During her workshop "Aligning the People and Culture of today with new age Corporate Strategy", Shanelle explored the new tools and methodology that successful businesses are using to achieve competitive advantage.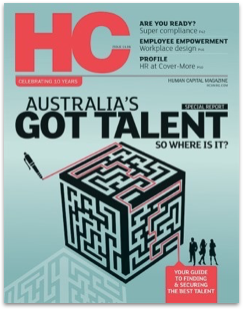 HUMAN CAPITAL (HC) MAGAZINE
Read more about Shanelle's role in the enormous P&C change management task at Cover-More, including her evolution into a broader and more commercial Corporate Services role while continuing to lead the P&C functions. Read the article.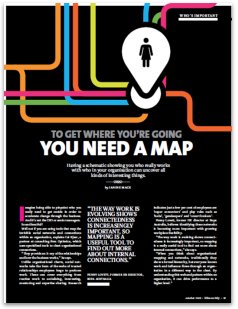 HRM MAGAZINE
Find out Shanelle's views on how to nurture and develop talent in an organisation. Read the article.
SHORTLIST - ONLINE INDUSTRY NEWSLETTER
Read Shanelle's take on cultural fit for preferred recruitment suppliers and how it translates to recruitment success.