---
Design the career you really want.
---
Does it feel like your career has happened by accident, or been shaped by the needs and actions of others?  
---
Envision your ideal future state
Identify your motivators, strengths & weaknesses
Understand your workplace priorities & preferences
Get clear on your personal brand
Identify your career milestones
Build your Career Roadmap
---
---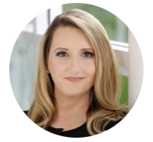 Shanelle Moloney, Managing Director
"We often start our careers with a goal in mind – a job we want to land or a cause we want to support. Then as we go on, certain realities and practicalities lead us to make compromises.
But there comes a time to take stock of where you're headed and ask yourself if your career is delivering what's important to you. I designed the Career Clarity Workbook to help you with that process. I hope it provides some guidance and structure to support your thinking."
Design the career you really want with help from expert career consultant, Shanelle Moloney.